Ascendant 11th Largest Hispanic-Owned Business In South Florida - 2019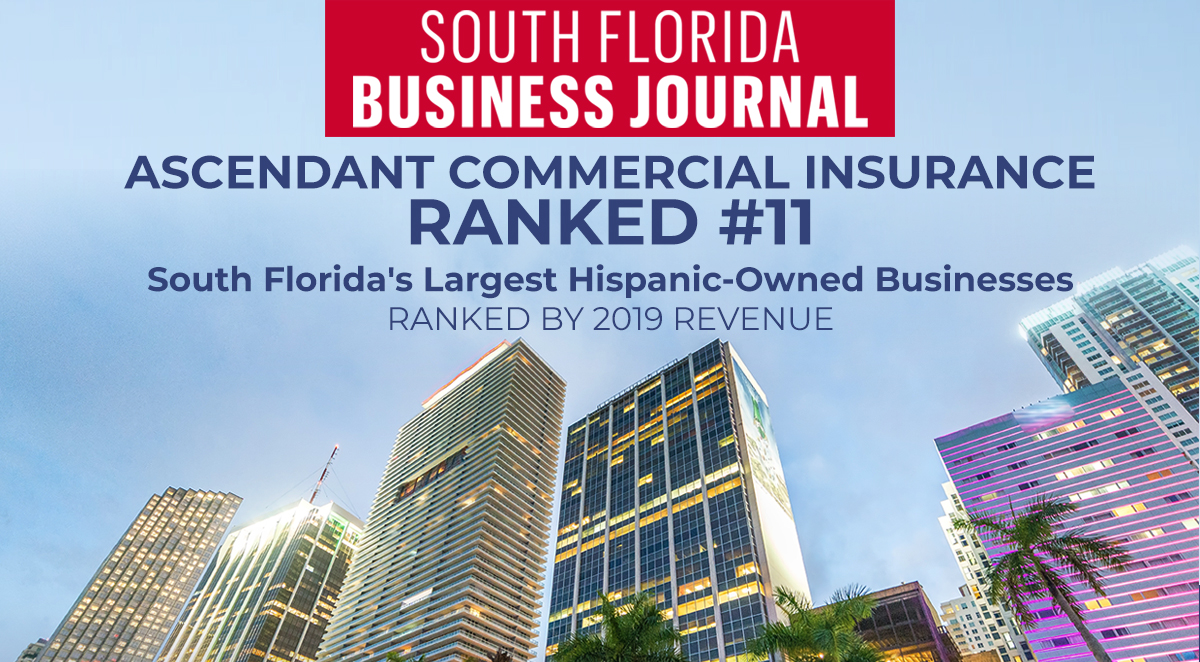 Ascendant Ranked 11th Largest Hispanic-Owned Business in South Florida
South Florida Business Journal ranked Ascendant Commercial Insurance #11 in its annual list for South Florida's Largest Hispanic-Owned Businesses. The ranking is based on 2019 revenue.
Ascendant stands stronger than ever as we navigate these uncertain times and remains committed to the needs of the Hispanic community. We are thankful for the trust that our agents and policyholders have continued to place with us over the past 11 years and we look forward to being the insurer of choice for Hispanic businesses, not only throughout the state of Florida, but as we expand to other states such as Georgia and Texas.
As a Hispanic-owned business, Ascendant is uniquely suited to serve the Hispanic insurance marketplace through a fully engaged management team with decades of insurance industry experience in building successful insurance enterprises and a fully bilingual staff that is sensitive to the challenges faced by the Hispanic community and business owners.