Ascendant Announces Record Financial Strength, Growth and Profitability in the First Half of 2022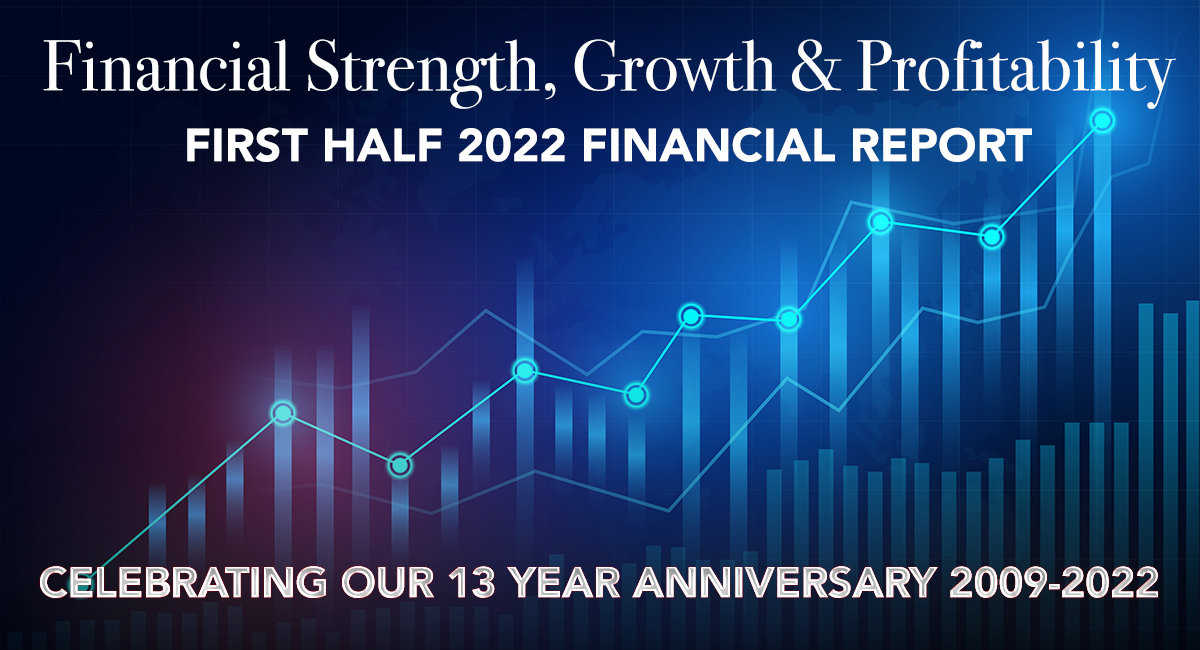 Ascendant Commercial Insurance, Inc. ("Ascendant"), is pleased to announce continued growth in written premium and policyholders' surplus as of June 30, 2022.
Direct Written Premium for the six months-ended June 30th, 2022, was $66.7 million as compared to $62.8 million in 2021, a year over year increase of $3.8 million or 6%.
Growth in Direct Written Premium was led by the Company's Commercial Automobile line of business by $4.4 million or more than 20%.
Continued strong liquidity with Cash and invested assets of $55.0 million, nearly 45% of the Company's total admitted assets of $122.6 million.
Growth in total admitted assets by nearly $9 million, or approximately 8%.
Net Income (after taxes) of more than $462,000, a 15% increase from the six months-ended June 30, 2021.
Policyholders' Surplus of $17.5 million, another record high for Ascendant.
Ascendant continues to be supported by its exclusive reinsurance partner, General Reinsurance Corporation ("Gen Re"). Gen Re reported $17.2 Billion in total capital as of December 31, 2021, and currently holds financial strength ratings of "A++" (Superior) by A.M. Best, "Aa1" by Moody's and "AA+" by Standard & Poor's.
Since our founding in 2009, Ascendant has demonstrated consistent growth in the size and scale of our business, and we take great pride in our commitment to serving more than 21,000 policyholders annually. We are continually incorporating enhancements to our technology platform, focused on bringing substantial efficiencies to the submission – quote – bind process for our agency partners.
Ascendant is proud to be recognized as the 11th largest Hispanic-owned company in South Florida, based on its 2021 revenue of $122.0 million, and #36 in the Top 100 Private Companies in South Florida, each as determined by the South Florida Business Journal. Ascendant is also the 4th largest Workers' Compensation insurance company based in Florida.
As we enter our 14th year in business, we are very thankful for the confidence our agents and policyholders have continued to place with us as we near $900 million in premium written since our inception in September 2009. Through our disciplined approach to growth, risk management and innovation, we continue to thrive in an ever changing environment.
---