Ascendant Financial Results Year End 2022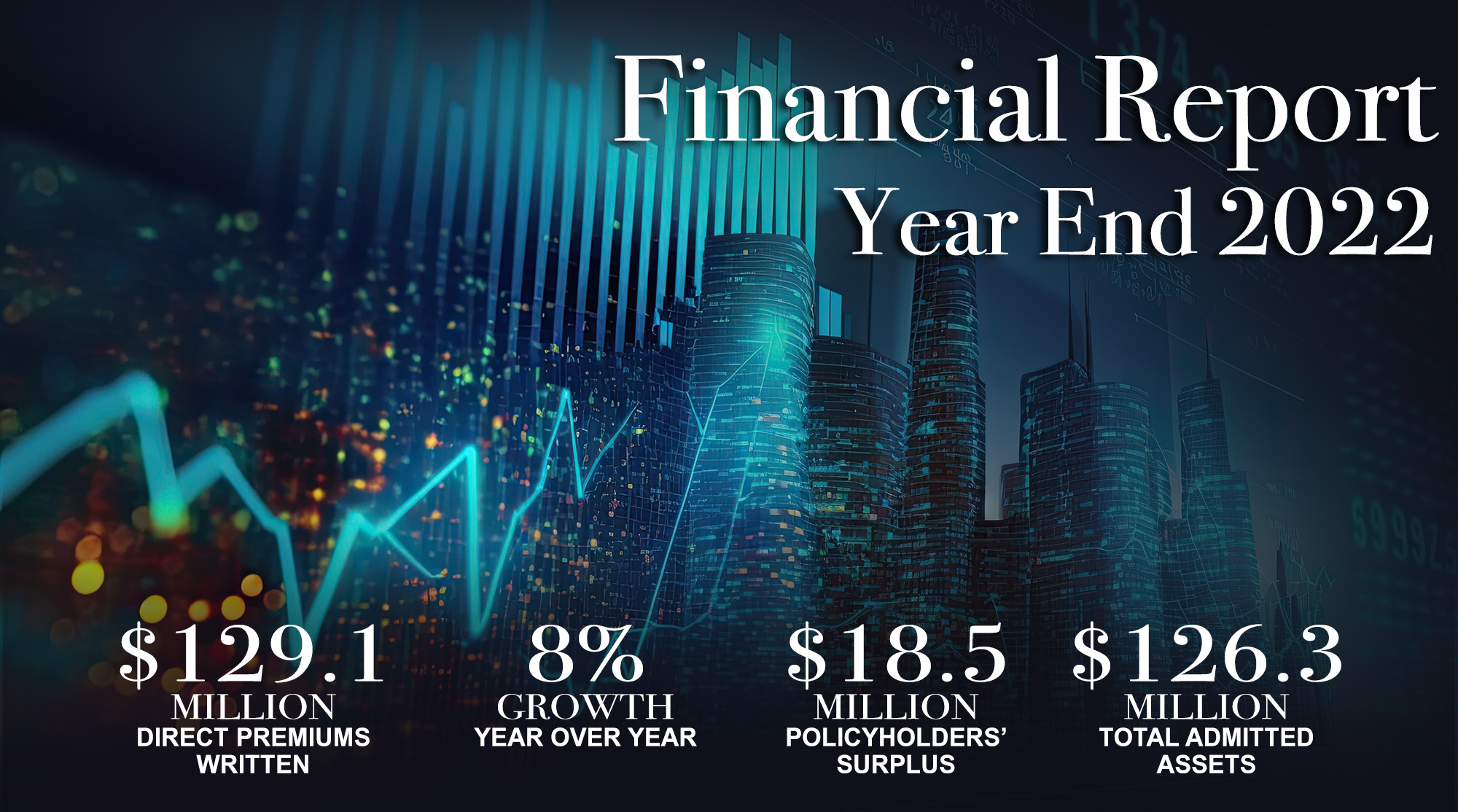 Ascendant Announces Another Record Level of Written Premium and Policyholders' Surplus for 2022
Despite a challenging environment led by two hurricanes directly impacting Florida, uncertainty in the insurance marketplace with several carriers exiting the market or reporting substantial losses, including some of our competitors, Ascendant Commercial Insurance, Inc. ("Ascendant"), is pleased to announce another record level of written premium and policyholders' surplus for the year ending December 31, 2022.
Direct Written Premium of $129.1 million as compared to $122.0 million in 2021, an increase of $9.1 million (or nearly 8%), another record high.
Growth Across All Product Lines, led by the Commercial Automobile segment with annual growth of $10.0 million (10%).
Continued strong liquidity with Cash and invested assets of $59.3 million, 47% of the Company's total admitted assets of $126.3 million.
Policyholders' Surplus of $18.5 million, an increase of approximately $1.4 million (approximately 8%) from year end 2021, and another record high for Ascendant for its 11th consecutive year of surplus accretion.
Risk Based Capital Ratio of 382%, an increase from 316% at year-end 2021, substantially above the regulatory requirement.
Ascendant's solid financial position is protected by its reinsurance partners, all rated A+ or better by A.M Best and led by General Reinsurance Corporation ("Gen Re"), a Berkhshire Hathaway company. Gen Re reported $53.5 billion in total assets and $17.2 Billion in shareholders' equity as of December 31, 2021, and currently holds financial strength ratings of "A++" (Superior) by A.M. Best, "Aa1" by Moody's and "AA+" by Standard & Poor's.
Ascendant is proud to be recognized as the 11th largest Hispanic-owned company in South Florida, and as one of the Top 100 Private Companies in South Florida (#36), each as determined by the South Florida Business Journal. Ascendant is also the 4th largest Workers' Compensation insurance company based in Florida.
In the coming months, Ascendant will exceed over $1 billion in direct written premium since inception, representing a significant milestone in its evolution from a start-up insurance company in 2009, to one of the largest commercial lines insurers based in Florida.
Key to Ascendant's success has been its underwriting discipline, agency partners, many of whom have trusted Ascendant with their book of business since the Company's inception, and lastly and most importantly, Ascendant's dedicated and experienced team members. We look forward to continuing to deliver comprehensive insurance solutions to our agency producers and policyholders for many more years to come.